Schools, Colleges & Universities
Switched on electrical projects
Before you begin a building or refurbishment project for an educational institute, you will already have addressed some vital criteria. The project has to have a demonstrable benefit to the students. Whether they are three years old or thirty, it's the outcome for your students that determines much of the value and detail of your project.
Our projects principally tackle the refurbishment or new build of teaching or administration facilities. These have a direct impact on student life and learning, however, we add further value by advising on innovative, green or cost effective products and solutions for internal and external lighting, security, data cabling and fire safety.
Timetabling your project
Student and staff safety and access is another key criteria. Can your project be delivered within holiday times when fewer staff, if any, need access to the premises? We advise headteachers and school business manager on ways to organise and schedule work to suit your school's timing requirements.
A well-designed electrical installation makes all the difference to the final cost of your project, now and in the future. Our professional team of qualified electricians ensure that your projects are completed to the highest quality and safety standards on time and on budget.
Tried and trusted
Project managers and client representatives in the education sector are required to account for the success of maintenance, refurbishment and new build projects. We understand that there is no time or flexibility for overrunning a project or not delivering the full specification.
We have extensive experience of working on minor and major projects in schools, colleges and universities across East Kent and work with some of the leading contractors in the education sector.
Contact us to discuss your next project and if you would like to know more about our track record, please see our case studies below.
---
Our services for you
Lighting
Lighting upgrades
Lighting installations
External lighting
Emergency lighting
lighting control systems Cabling & wiring
New circuits
Cable management solutions
Structured wiring systems
Rewiring
Distribution upgrades
Electrical condition reports
Remedial works following electrical reports
Heating systems
Reception desks
Data
Data networks
UPS systems
Telephone systems
Dado trunking Fire & Security
Access control
Video / voice intercoms
CCTV systems
Intruder alarm systems
Fire Alarms
Recent Projects
We have experience of all sizes or projects for schools, college & universities including:
John Wesley School: electrical installation for the school's two-storey extension.
University of Kent: electrical installation for Keynes College's new lecture theatre. Working with main contractor WWMartin.
Meadowfield School: power, lighting and security for the refurbished and extended entrance.
University of Kent: electrical installation for the new laboratory facilities in the Ingram Building. Working with main contractor WWMartin. See further details and photos below. We are now listed on EdFirst
---
Recent education projects
---
This is the 1st item

This is the 2nd item
We understand your students are your top priority. We'll complete electrical projects efficiently and cost-effectively in the holidays so that we won't stop your students from learning.

We are always on the look out for innovative lighting, power, data and security solutions that will enable you to improve life and learning for your staff and students.

We operate a clean site because it's safer and more efficient. It's a way of working that matters to our clients and ensures a prompt start to our work each day.

We are great communicators. If we can achieve a better result by spending a little time talking to other trades, architects or designers, that's what we will do for you.

We will help you create solutions and schedules that save your educational institute time and money.

We are happy to provide further references from recent education clients on request.

Once we have met and discussed the detail of your project, you can expect a detailed quote from us within 48 hours.

Contact us today on 01843 861380 for an initial discussion. We look forward to hearing from you.
---
---
Our memberships and accreditations
Our memberships and accreditations reflect our continuous commitment to delivering a professional, good value service to all our clients. Read more
---
---
Energy Efficient Solutions
Murray & Jones supports and promotes energy conservation.
We routinely engage in a progressive approach to energy conservation and waste disposal, seeking out the best energy efficient options and delivering them to our clients. Being energy conscious makes sense to everyone. With our expertise we can make a positive difference to protecting the environment and to saving you money.
Read More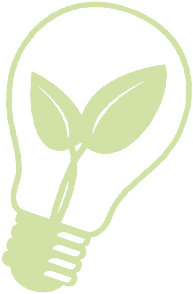 ---