Design sparks
We provide electrical design and consultancy services to architects and designers looking to deliver best value schemes as well as high specification or complex projects.
You can draw on our expertise as much, or as little, as you need – although you can also expect us to challenge your brief if we think we can deliver a higher quality, energy efficient or better value result for your client.
Services
We can advise on every aspect of the electrical installation including:
Projects designed & managed
Exact installation from drawings
AutoCAD drawings completed
Comprehensive O&M manuals
Value engineering to meet budgets
Printing facilities to A0
NICEIC Certification on all Murray & Jones electrical installations >> Read more >>
---
Recent architect and designer-led projects
Take a tour of our recent projects where we worked with architects and designers to deliver high specification residential and commercial projects across Kent.
Here's a tip, when hovering over an image, click on the magnifying glass to scroll through photos, or click on the paperclip to see further case study details.
---
This is the 1st item

This is the 2nd item
Details always matter. Choose Murray & Jones as your electrical contractor to realise the full potential of your design.

We talk your language. We understand the way a site and a team needs to operate in order to deliver successful work to your client.

We do more than simply deliver the project on time, we can also advise you or your client on ways of achieving high-end design solutions within a budget.

We have been in business since 2007. Our directors are fully qualified electricians are involved in the day to day business on site and in the office.

We are fully accredited, professional electricians and we will be happy to provide references for relevant and recent work.

We operate a clean, safe, efficient site. It's a way of working that matters to our clients and ensures a prompt start to our work each day.

Once we have met and discussed the detail of your project, you can expect a detailed quote from us within 48 hours.

Contact us today on 01843 861380 for an initial discussion. We look forward to hearing from you.
---
Our memberships and accreditations
Our memberships and accreditations reflect our continuous commitment to delivering a professional, good value service to all our clients. Read more
---
---
Energy Efficient Solutions
Murray & Jones supports and promotes energy conservation.
We routinely engage in a progressive approach to energy conservation and waste disposal, seeking out the best energy efficient options and delivering them to our clients. Being energy conscious makes sense to everyone. With our expertise we can make a positive difference to protecting the environment and to saving you money.
Read More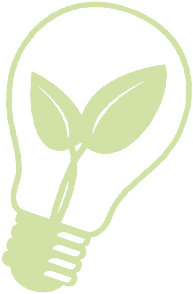 ---