Quality
Murray & Jones is committed to providing a high quality electrical services. Since establishing the business in 2007, we have built an outstanding reputation for quality, project management and customer service within the industry and throughout our client base.
Training & development
It is our policy and practice to maintain the highest level of training and professionalism across our workforce in order that we maintain the highest standards possible.

Each of our electricians is qualified to the latest IEE (17th Edition) regulations and we continue to train and develop our team of skilled electricians on compliance with national standards, the effective use of new technologies and strategies for energy efficiency.
Customer service
It doesn't end there. Every one of our employees is trained to deliver the best customer service standards there is. Punctual, smart, courteous and excellent communicators, we listen and deliver to your specifications and very often beyond.

Our professional, practical approach is evident in the way we work with other trades and professions on site, how we report on progress to our clients and how we deliver projects according to our clients' criteria for time, budget and quality.
Value for money
We aspire to deliver value for money in each and every project we engage in. We don't cut corners, we don't use inferior products, we don't waste your time.

For clients looking to make a cost efficient choice of electrical contractor, Murray & Jones is the business that seeks out ways to add value to your development or project. That's why we retain the vast amount of our customers and are constantly engaging new clients operating in a competitive property market.
---
Our memberships and accreditations
Our memberships and accreditations reflect our continuous commitment to delivering a professional, good value service to all our clients.
---

---
Energy Efficient Solutions
Murray & Jones supports and promotes energy conservation.
We routinely engage in a progressive approach to energy conservation and waste disposal, seeking out the best energy efficient options and delivering them to our clients. Being energy conscious makes sense to everyone. With our expertise we can make a positive difference to protecting the environment and to saving you money.
Read More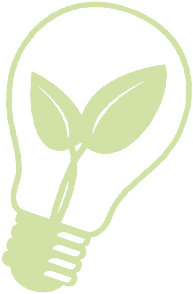 ---