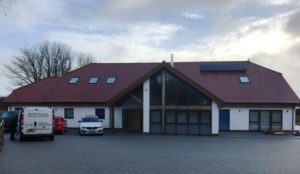 A purpose built private residence with disabled facilities, automated, intelligent lighting and velux system.
The client had an image of their dream home: With careful design and selection of high quality feature lighting we helped create their vision and fulfilled their aspirations.
In this new build project, choosing the correct products was key, especially for keeping to budget, saving over £10k on original lighting specification alone.  Maintaining a secure back-up system in case of a power cut was also a challenge.