Industrial & Commercial Clients
Electrical projects in the workplace
Efficient workplaces don't happen by chance. Well-designed electrical installations make all the difference to our clients' bottom line. Our professional team of qualified electricians ensure that your electrical projects are completed to the highest quality and safety standards on time, and on budget.
We have experience of working on a diverse range of sites.
Listed or older buildings present unusual issues and problems which we like to resolve with creative thinking and innovative solutions and products.
Industrial units and office premises can appear to be straightforward, but our eye for detail means that everything from cable design to lighting placement will be more effective and easier to work with.
Wherever you work, we will help protect you from costly alterations in the years ahead.
What works for you?
Major and minor works are an essential part of our business. We put our team of professional, qualified electricians to work on a diverse array of projects.
We can help you devise a specification and a project schedule to cover every aspect of your workplace needs, putting you in charge of your costs, time and end result. Talk to us about the scope and scale of your proposed project (contact us here).
Electrical installations in industrial units and office developments include:
Lighting, power, data cabling and rewiring in refurbished and renovated properties
Security and fire safety installation for offices, factories, shops and industrial units.
Installation of power for specialist equipment in a veterinary practice and local print works.
Architect-led lighting for design agencies and medical centres.
Our services for you
We offer comprehensive electrical services to industrial & commercial clients. It's not an exhaustive list, so if you don't see what you are looking for, please call us to check:
Industrial
Maintenance
Electrical condition reports
Machinery supplies
Air conditioning supplied
Distribution upgrades
Machinery design & install
Circuit design and install
Heating
Commercial
Maintenance
Electrical condition reports
PAT testing
New circuits
Machinery installation
Overhead door heating
Signage lighting
Specialist equipment installation
Roller shutter power
External lighting
Factory lighting design
Hi-bay lighting
Data & phone lines
Fire & security systems
Distribution upgrades
Dado trunking floor box power
Heating
---
Recent industrial & commercial projects
Client: Altira JV LLP Contractor: WW Martin Ltd Architect: Corstaphine + Wright Project Value: £75,000 Project Overview Development of 8 industrial Units Project Description This

[…]
---
This is the 1st item

This is the 2nd item
We know you have work to do. We will keep you informed, work to your schedule and complete your electrical project on time and to budget.

We are always on the look out for innovative lighting, power, data and security solutions that will enable your business to run more effectively for years to come.

We are great communicators. We will work with your other trades, architects or designers, to deliver the successful project that you expect.

We operate a clean site because it's safer and more efficient. It's a way of working that matters to our clients and ensures a prompt start to our work each day.

We do more than simply complete the project on time; we can also advise you on ways of achieving high-end design solutions to meet your budget.

We are happy to provide further references from recent clients on request.

Once we have met and discussed the detail of your project, you can expect a detailed quote from us within 48 hours.

Contact us today on 01843 861380 for an initial discussion. We look forward to hearing from you.
---
---
Our memberships and accreditations
Our memberships and accreditations reflect our continuous commitment to delivering a professional, good value service to all our clients. Read more
---
---
Energy Efficient Solutions
Murray & Jones supports and promotes energy conservation.
We routinely engage in a progressive approach to energy conservation and waste disposal, seeking out the best energy efficient options and delivering them to our clients. Being energy conscious makes sense to everyone. With our expertise we can make a positive difference to protecting the environment and to saving you money.
Read More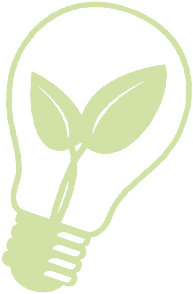 ---